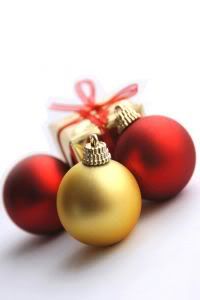 Does it ever seem like time is speeding up? I feel as if every day, the momentum of my life increases and the days and weeks just fly by faster and faster... does anyone else feel that way?

And I just realized today that Christmas is in two weeks! AAAAHHHH! Where has this year gone? I apparently put up my Christmas decorations just to have to take them down again :-). I do love Christmas though; I have a large family and we have several celebrations throughout the week of Christmas. We usually play games - and this year I've decided to be creative (i.e., play something other than Balderdash, lol), by researching some new Christmas party games online. Hopefully my family is "game" (groan, I know, too punny).

So what are some of the games your family plays on Christmas?